From The Manufacturer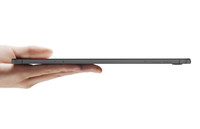 Speedy Performance
Boasting an up to 6.94 mm slim body and merely up to 440 g of weight, the OPPO Pad Air Tablet allows you to conveniently carry it wherever you go. So, you can work or play for long hours without any hassles.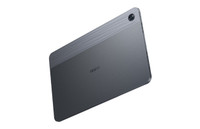 Elegant Design
The attractive design of this tablet is inspired by the beauty of sunset dunes, and its surface uses OPPO's signature Glow process to give it a flowing and elegant look that keeps it free from fingerprints.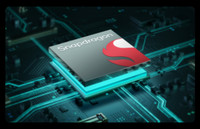 Snapdragon 680 8-Core 6 nm SoC
Courtesy of its 6 nm octa-core Snapdragon 680 processor, this tablet ensures efficient performance. Therefore, no matter what you're studying, watching, or playing, you'll always be ready to be more.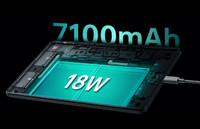 Long Battery Life
Thanks to its up to 7100 mAh battery, this tablet offers up to 12 hours of video playing or up to 15 hours of uninterrupted video call. Moreover, whenever this tablet runs out of battery, you can simply charge it with up to 18 W quick charging via USB-PD.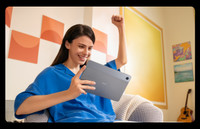 RAM and Memory Expansion
As this tablet has up to 4 GB inbuilt RAM and supports up to 3 GB RAM expansion and features large inbuilt memory with up to 512 GB expansion with a TF card, it can run more apps simultaneously while offering smooth performance.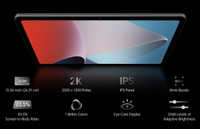 Narrow Bezel
Featuring a resolution of up to 2000×1200 pixels with up to 26.31 cm (10.36) display with 2K IPS eye-care, this tablet offers high-quality and clear images with bright colours. In addition, with its up to 8 mm narrow symmetric bezel and a screen-to-body ratio of up to 83.5%, this tablet delivers an engrossing and smooth entertainment experience.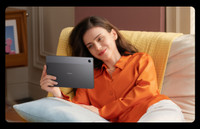 Low Blue Light
Boasting an eye-comfort display, this tablet can decrease blue light emission to keep your eyes protected from long-term viewing. With up to 2048 brightness settings, this tablet's screen can set its brightness according to the surroundings. Also, it provides up to 578 levels below 20 nits, allowing you to view comfortably despite the low light.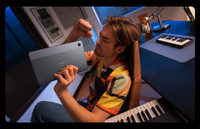 Dolby Atmos Stereo Quad Speakers
Featuring four symmetrical 1 W full-range Dolby Atmos speakers with 0.8 cc sound chambers, this tablet provides a clear, enhanced, and rich audio experience.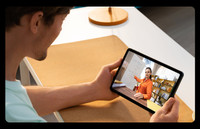 High-quality Audio and Video
Owing to its up to 5 MP HD front camera and dual-mic, this tablet offers an improved audio and video experience. So, whether you're attending a virtual meeting or talking with friends, this device delivers an engaging experience.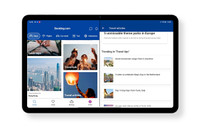 Dual Windows
This tablet allows you to run two instances of the same app simultaneously, allowing you to multitask efficiently and productively.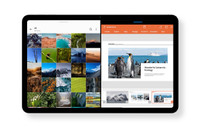 Split Screen
By simply swiping down with two fingers on this tablet, you can open two apps at the same time on split-screen, thereby making it easy to work or communicate.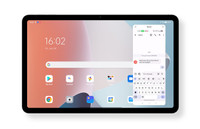 Multi-device Connection
Through a multi-device connection, you can conveniently cast your phone screen to this tablet. Additionally, in order to share information efficiently, it supports reverse control and text input.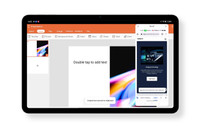 Clipboard Sharing
Once you cast your phone screen to this tablet, you can conveniently copy and paste the text from one device to another.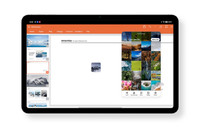 File Drag-and-drop
This tablet features a file drag-and-drop function that allows you to easily touch a file and hold it until it floats in order to drag it to another location.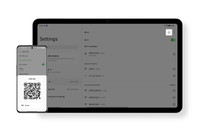 Seamless One-tap Pairing
You can effortlessly connect this tablet to a network with your phone by scanning the QR code on the phone.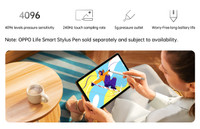 OPPO Life Smart Stylus Pen
The OPPO Life Smart Stylus Pen lets you operate this tablet easily as it features up to 4096 levels of pressure sensitivity, a touch sampling rate of up to 240 Hz, a pressure outlet of up to 5 g, and long battery life. Moreover, you can purchase this stylus pen separately.