Product Description
Bring home this smart kitchen appliance and experience speed with versatility. Roast delicious food and bake like a pro with just a touch of a button. Its special tandoor technology replicates tandoor-like conditions and lets you prepare crispy roti and naan within minutes.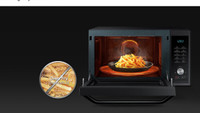 Slim Fry Technology
Its slim fry technology lets you fry without a deep fryer so your food is cooked healthy and crispy inside-out.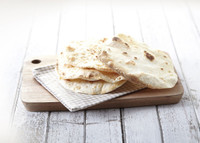 Tandoor Technology
It features the tandoor technology that imitates tandoor-like conditions to help you prepare homemade tandoori roti and naan.
Fermentation Program
Prepare curd and dough anytime of the day using the Samsung's fermentation program that utilises advanced fermentation technology to set up the right temperature.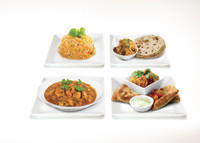 Local Cuisines
Devour a whole range of local dishes that are pre-programmed in this microwave oven.
Ceramic-coated Interior
The smooth ceramic coating inside ensures a scratch-free interior which is easy to clean and are durable.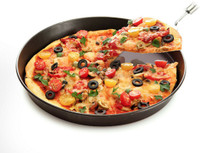 Crusty Plate
Heat frozen food anytime of the day in its crusty plate and enjoy delicious food with crispness.