From The Manufacturer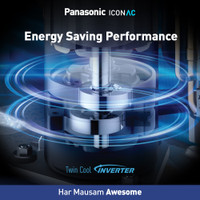 Twin Cool Inverter
This Panasonic air conditioner comes with twin cool inverters that have two independent rotors in the compressor that expertly balance the load. The rotors also help in the smoother, stable and faster rotation of the blades that in turn leads to less wear and tear as well as increases the durability of the compressor.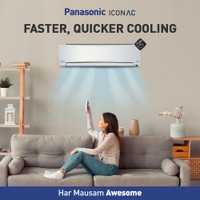 Powerful Mode
You walk into your room feeling hot, tired and exhausted. All you wish for is a comfortable atmosphere to sit back and relax. With the Powerful Mode on this Panasonic AC, you get quick cooling with a powerful and strong current of airflow across the room so that you stay cool and comfortable.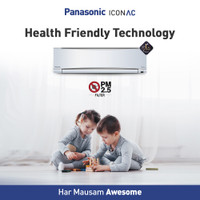 PM 2.5 Filter
This AC comes with a PM 2.5 filter that helps remove airborne harmful elements that are smaller than 2.5 micrometres. This filter also helps you breathe dust-free, clean and healthy air.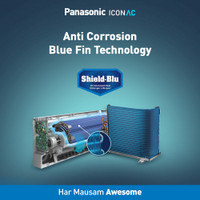 Shield Blu Protection
The Shield Blu protection helps protect your air conditioner from leakages, prolongs the life of the evaporator and in general ensures longer durability of the appliance.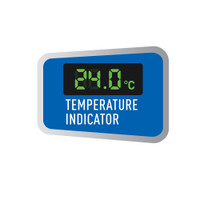 Temperature Display
A highly useful feature, the temperature indicator digital display showcases the current temperature being maintained in the room. This is useful when you would need to change the temperature to an optimal level as per your comfort.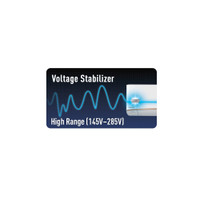 Stabilizer-free Operation
This Panasonic air conditioner works as a stabilizer-free appliance with a voltage range of 145 to 285 V. Now worrying about your AC getting damaged during power fluctuations are days of a bygone era.
Eco-friendly
Panasonic ACs apart from keeping you cool and comfortable are also responsible for making the earth a little greener than before. The R32 refrigerant used in these air conditioners helps in lower ozone depletion and reduce global warming.
Dry Mode
Enjoy a cool atmosphere, even when it's raining, as the Dry mode will act as a dehumidifier and remove moisture content from the indoor air.