Omnidirectional Party Sound
Its Omnidirectional Party Sound makes the audio loud and clear for everyone to listen. This sound is a result of the presence of high-efficiency tweeters, mid-range drivers, and even angled mid-range drivers. So, even if your guests are scattered across the venue of your party, they will be able to enjoy the music.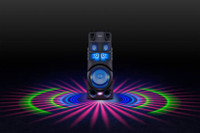 Omnidirectional Party Light
It delivers Omnidirectional Party Light and Speaker Light. By using these lights, you can create a nightclub-like atmosphere at your house party. You can fill your room with waves of colours, such as deep blue, green, sky blue, and even a multicoloured stripe.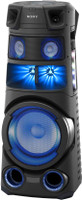 Powerful Bass
It has a bass reflex duct structure which is tapered. It is this structure which effectively concentrates the bass sound's airflow. As a result, even if you are standing nowhere near the speaker, you will still be able to hear the bass tunes. You will also be able to feel them.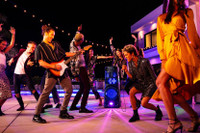 Microphone Inputs
It has two microphone inputs, which you or your guests can use to sing Bollywood or Western classics. If you want everyone to enjoy some of the evergreen rock songs, then you can connect a guitar to one of the inputs. You can then utilise it as a guitar amp.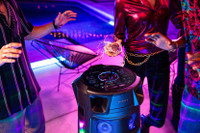 TAIKO Mode
Its TAIKO Mode lets you add your drum beats into a mix. You can tap the top panel to use it. After you tap on it, you will be able to play along with samplers such as djembe, bongo, surdo, and Japanese TAIKO drum.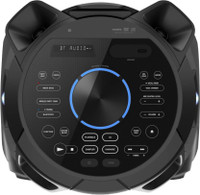 Gesture Control
It has a Gesture Control feature. By using it, you can wave your hand vertically or horizontally to skip songs, take control of the music, adjust the volume, and more. You can use it to monitor the speaker's functions in no time.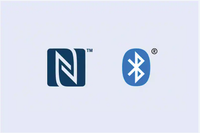 NFC and Bluetooth
It has NFC and Bluetooth (4.2) technology. You can connect your NFC-enabled device to it and enjoy your playlists wirelessly. If your device does not have NFC, then you can make use of Bluetooth technology and pair your device with it without any hassle.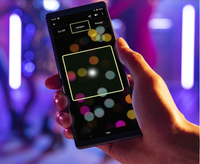 Fiestable App
Its Fiestable app lets you take control of the speaker thoroughly. However, you must first download the Sony | Music Center App to be able to use it. After you have downloaded the app, you can control not only the music but also the lighting. To do so, you need to tap your phone or make use of your voice. It has a Karaoke Ranking feature too. You can use it to declare the winners of the Karaoke session at your house party.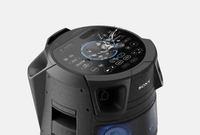 Party Lock Button
The top surface of this speaker can easily resist water splashes, as it is splash-proof. So, if someone spills a drink while grooving to your playlists, you won't have to stop the music. If you want to clean it right at that moment, then you can use the Party Lock button. This button will help you disable every other button for 30 seconds. And hence, you can clean it up quickly.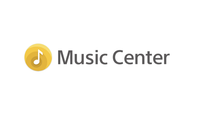 Sony | Music Center App
By using the Sony | Music Center App on your phone, you can monitor and adjust the music and sound settings. You can control the lights via the Fiestable app. It even lets you start the DJ and Karaoke Modes. Also, thanks to Motion Control, with just a flick of your wrist, you can enable any change that you want.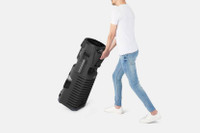 Convenient
Moving the speaker from one place to another is easy. To do so, you simply need to tilt the carry handle to its back. It has well-built castors which ensure a hassle-free movement.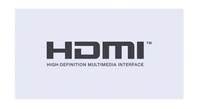 HDMI Output
If you want to connect it to your TV, you can do so by using the HDMI (ARC) output. You can then enjoy your regular TV shows, movies, and more in clear and loud sound.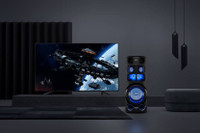 Inbuilt DVD Player
It has an inbuilt DVD Player. So, if you feel like watching an old classic movie with your family and loved ones, you can insert the DVD in the dedicated slot and enjoy the film. The powerful and intense sound will heighten your viewing and listening experience.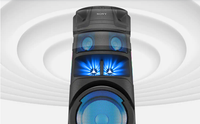 High-efficiency Tweeters
It has four high-efficiency tweeters that face upwards. They use horn tweeters on the front (2) and the back (2). So, they can maximize the sound stage and pressure level in an upward direction. As a result, the sound is spread widely across the place where the speaker is placed.