This LG Water Purifier is here to provide you with hot, cold, and normal drinking water, thanks to its One-touch Hot and Cold Function. With its True RO Filtration feature, you can enjoy clean and safe drinking water that is free of bacteria, heavy metals, pesticides, and so on.
With this LG 7.3 L water purifier, not only will you get safe and clean drinking water but you will also get instant hot and cold water with just a touch of a button. With features like Dual Protection stainless steel tank and Digital Sterilizing care, this water purifier ensures that the water you get is free from impurities.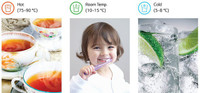 Hot, Cold and Normal Water
Cold water for lime juice, hot water for tea or normal water to quench your thirst – no matter what you want, with this water purifier's one-touch hot and cold function, you can get cold water at a minimum of 5-degree C and hot water at a maximum of 90-degree C.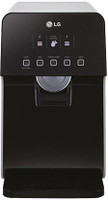 True RO Filtration
Thanks to its True RO filtration, you can get drinking water that's clean and safe as it removes impurities like bacteria, virus, heavy metals, and pesticides.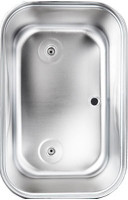 Dual Protection Stainless Steel Tank
The dual protection stainless steel tank ensures maximum hygiene and easy maintenance.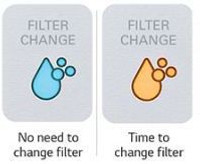 Smart Design
This water purifier comes with touch buttons and indicators which let you know the temperature of the water and when the filters need to be replaced. It also comes with an energy saving sensor which controls the operation at night by slowing down the boiling cycle.
High Efficient Compressor
Thanks to its R-600a compressor, this water purifier is eco friendly and consumes low energy.
Vacuum Hot Water Tank
Its internal hot want tank comes insulated by a vacuum which prevents heat loss, so you can get hot water anytime with just a touch of a button.