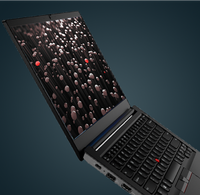 Sturdy and Durable
Accidental knocks, drops, or spills, this laptop from Lenovo is capable of withstanding everyday wear and tear as it has been subjected to up to 12 military-grade tests and more than 200 quality checks. This robust laptop ensures that your work is not hindered.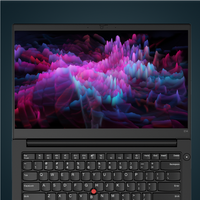 Safety Features
This laptop comes with a discrete TPM 2.0 chip that encrypts important data and passwords, keeping your data safe at all times. Moreover, the physical camera shutter of this laptop ensures complete privacy when not in use, so that you can work comfortably whenever you are.
Carry it Wherever You Go
Thanks to its lightweight and ergonomic design, this laptop can be taken along with you wherever you go, be it on vacations, work trips, and more. Moreover, its integrated fingerprint reader on the power button helps you to quickly and securely log in to this system.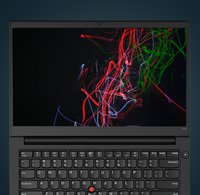 Stays Cool
Thanks to the Owl Wing fans, this Lenovo laptop is not only protected from overheating issues but also from dust. The Lenovo Intelligent Thermal Solution (ITS) driver helps keep a check on the thermal attributes and appropriately optimizes the laptop's performance, enhancing its lifespan and peak performance.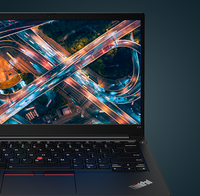 Long Runtime
You can get up to 12.8 hours of battery backup on a single full charge as this laptop comes with a large battery. Moreover, if the battery goes low, you can quickly recharge it up to 80% in just 1 hour, thanks to its Fast Charging capability.
Easy Connectivity
This laptop's USB Type-C ports can easily handle audio, video, and data transfers, making it a delight to use this laptop. Moreover, the always-on function of the USB Type-C port lets you use it as a power source to power up your compatible devices even when this laptop is in sleep mode or switched off. What's more, you can make clear video calls as this laptop comes with WiFi 6 connectivity and its microphones are certified by Skype for Business.