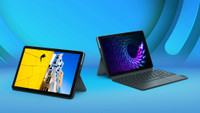 Convenient
This two-toned Chromebook will let you become more productive. It comes with a responsive and full-sized keyboard which can be detached and used for more convenience.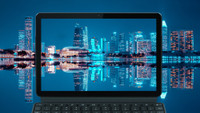 Display
This 7.35 mm Chromebook weighs only 450 g without the keyboard, so you can keep it in your bag while travelling without any discomfort. It has a 25.65 cm (10.1) FHD Display and a 4-sided narrow bezel which ensure that the visuals look rich. Also, its 400 nits brightness further enhances the quality of the displayed content.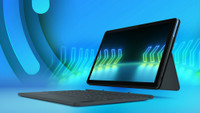 Battery
Depending on your comfort and requirement, you can choose to use this portable Chromebook as a laptop or a tab. It even has a powerful 7000 mAh battery. And hence, you can use it continuously and seamlessly for up to 10 hours.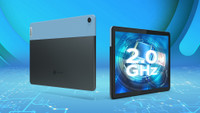 Processor
If you want to boot-up this device quickly, then you will be able to do so in about 8 seconds. Also, thanks to its verified booting up, your device will be auto-updated as well as virus-free. What's more, it comes with the MediaTek Helio P60T Octa Core 2.0 GHz processor and 4 GB of RAM which enable it to perform optimally. It even has 128 GB of ROM, so you can use it to save your favourite content without worrying about storage space.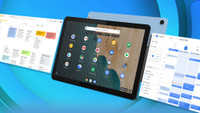 Benefits
It gives you access to Google Workspace and its variety of productivity tools so that you can use them and take your efficiency to greater heights. You can even watch various movies and TV shows on Google Play Movies. What's more, you can also use Google Evernote to set reminders, dictate notes, etc. You will also get a one-year free membership of Google One, 100 GB of storage, access to experts, and more.