Product Description
The Kent Grand Plus 8 L water purifier ensures that you and your family always drink clean and healthy water. Equipped with the Mineral RO Technology and Double Purification, this water purifier effectively removes impurities from the water to give you clean and safe drinking water.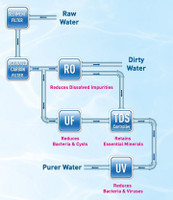 Mineral RO Technology
This patented Mineral RO Technology uses the TDS Controller to retain the essential natural minerals in the water, thereby providing you and your family with safe and tasty drinking water.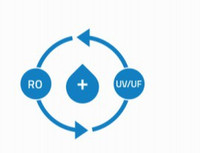 Double Purification
The double purification of RO + UV/UF makes water completely safe for drinking. This process removes even the dissolved impurities such as chemicals, bacteria, viruses, and salts.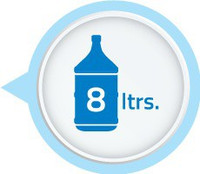 High Storage and Purification Capacity
This Kent Grand+ purifier has a capacity to store up to 8 L of purified water. Also, its high purification capacity of more than 20 L per hour can provide you with purified water at a faster rate.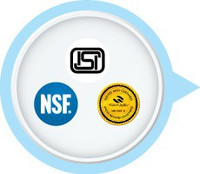 Trusted by Millions
This Kent purifier is tested and certified for its performance and quality by WQA (USA and India) and NSF (USA) which are the world's renowned laboratories.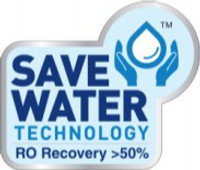 Save Water Technology
In most water purifiers, only around 20% of water is recovered as purified water. However, Kent employs a computer-controlled process to recover more than 50% of purified water. The rejected water is stored in a separate tank which you can utilise for mopping or washing.