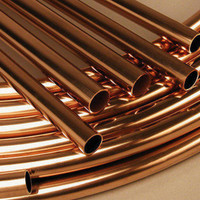 100% Copper Aircons
The Condenser and Connecting Pipe are made of 100% copper. As a result, you get a sturdy and durable home appliance.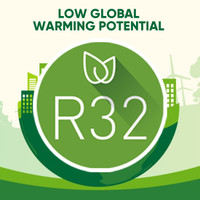 R32 Refrigerant
This is an energy-efficient home appliance that quickly and effectively adjusts the room temperature for your optimum comfort, without increasing your carbon footprint.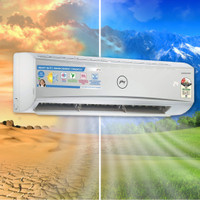 Tropical Cooling at 50°C
Even when the temperature outside is 50°C, this AC is powerful enough to give you cool air.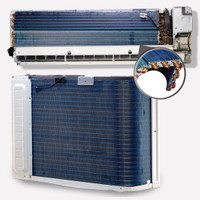 Anti-corrosion Appliance
The evaporator and the condenser of this appliance come with an Anti-corrosive Bluefin coating to prevent rust and corrosion.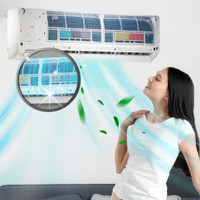 Tri-Filter Air Purification
This AC comes with an Anti-bacterial Filter, Active Carbon Filter, and an Anti-dust Filter, along with a Healthy Blow Out feature. Thus, you get to breathe clean, bacteria-free air in your home.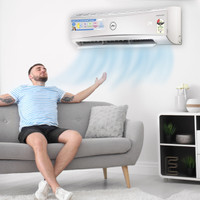 Stylish Appliance
This is an aesthetically appealing home appliance that can improve the interior of your living room or bedroom.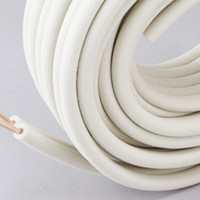 Long Piping Flexibility
This is an easy-to-install home appliance, thanks to the Long Piping Flexibility.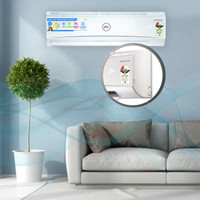 Metal Guard on Indoor Unit
The indoor unit of this AC is durable and secure.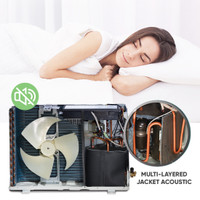 Silent Operation
The low noise operation of this AC ensures that you get to sleep peacefully without any disturbance